ROYAL LIQUEUR CARAMELISED TOFFEE BANANAS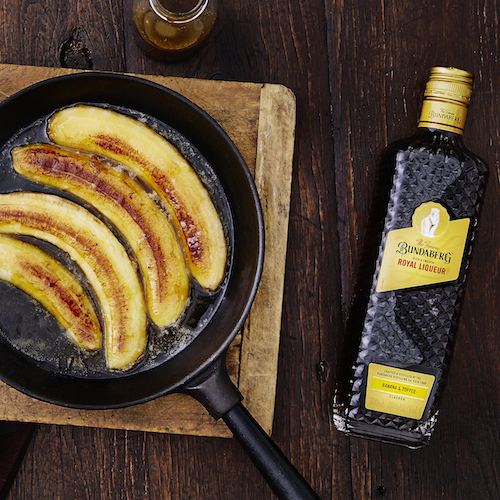 This is bananas...B-A-N-A-N-A-S. Literally! Looking for ideas to treat your special someone?
Give your weekend breakkie an indulgent kick with this delicious and easy recipe.
INGREDIENTS
30ml Bundaberg Royal Liqueur Banana & Toffee
Grilled bananas
½ cup brown sugar
60g butter2 tablespoons thickened cream
METHODS
Melt butter, add sugar and Royal Banana & Toffee Liqueur then stir until.
After, pour in cream and combine.
Pour tasty toffee mixture over.
*Makes approximately 0.5 standard drinks