BUNDABERG RUM DARK AND STORMY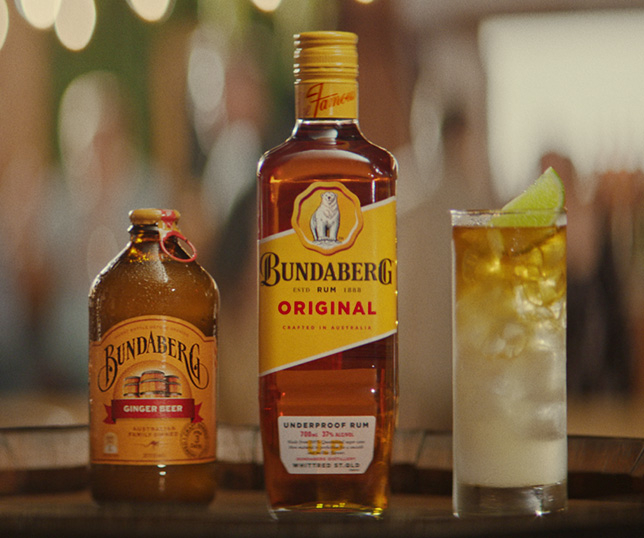 Ginger beer is a refreshing liquid that perfectly compliments Bundaberg Rum Original. We recommend using Bundaberg Brewed Drinks Ginger Beer from our neighbours down the road. Just add a squeeze of fresh lime and you have the perfect Dark & Stormy, great for any weather.
INGREDIENTS
50mL Bundaberg Rum Original UP
Bundaberg Ginger Beer
20mL Lime Juice
Lime Wedge
METHOD
Fill highball glass with ice
Squeeze in fresh lime juice and fill with Bundaberg Ginger Beer
Top with Bundaberg Rum to create the 'stormy' effect
Garnish with lime wedge and enjoy!
SHOP THE RECIPE